Sights in Castelrotto - Summer and winter holidays in the Sciliar area
Famous monuments and historic places worth seeing will bring variety to your vacation in the beautiful Castelrotto
The holiday region Castelrotto has something to offer to everyone and there are places to discover at any time of the year.

The following sights should not be missed under any circumstances:
Parish church in Castelrotto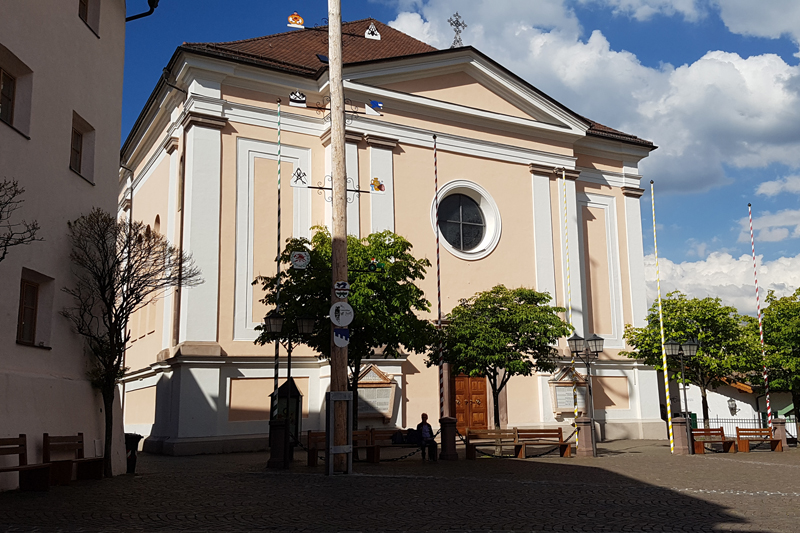 Parish church of Castelrotto
The Parish Church of St. Peter and Paul in Castelrotto hearkens back to the classic age. The church, also known as the "cathedral on the mountains", disposes of a lovely high altar from the 19th century.
The church tower in Castelrotto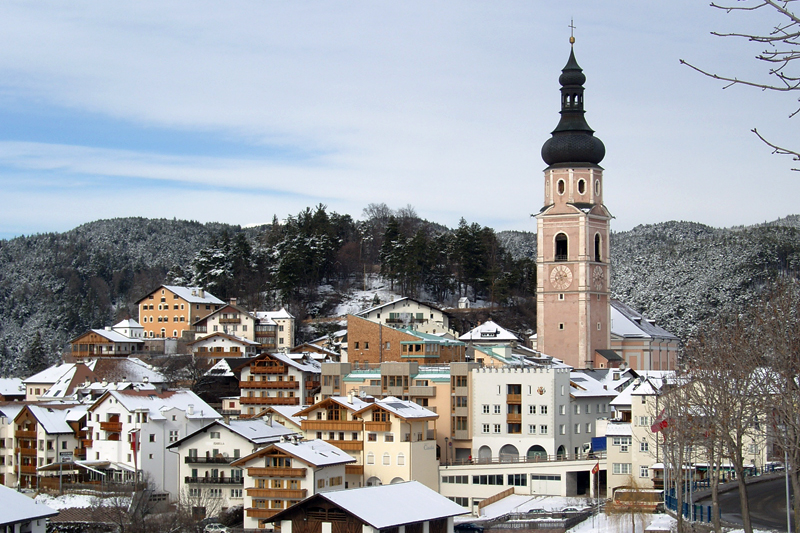 The church tower
The village's emblem is the free-standing church tower with its 9 bells. It was built in the middle of the 18th century after the original had been seriously damaged by a fire. Visitors have the possibility to take part at guided tours to find out interesting information about the tower and his history.
Castelrotto's hill with the Calvario mountain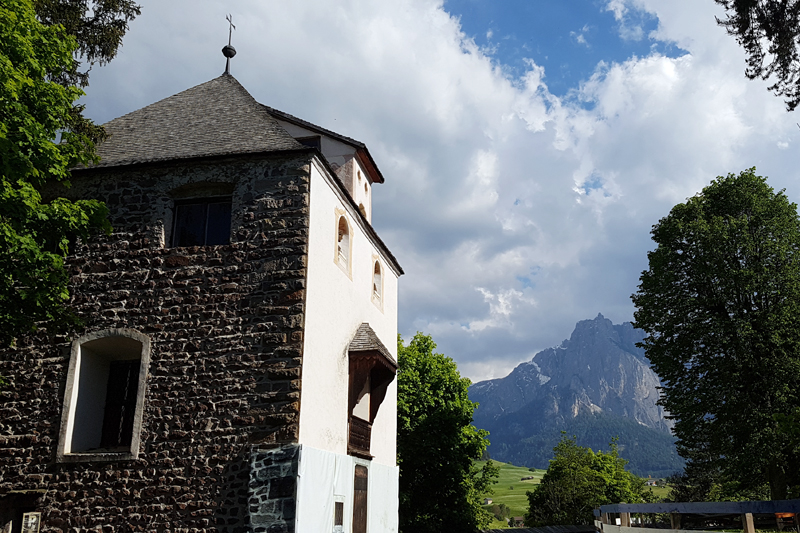 Calvario mountain
The Calvario mountain or the "hill", as the locals call it, is a popular recreation area where you can enjoy a wonderful view on Castelrotto, the Sciliar and the surroundings. A Via Crucis, lined with several chapels, leads from the church's square to a little forest hill, where the castle of the Lord of Castelrotto used to rise. Nowadays the first tournament's game of the Oswald von Wolkenstein ride takes place on this hill.
Kastelruther Spatzen Museum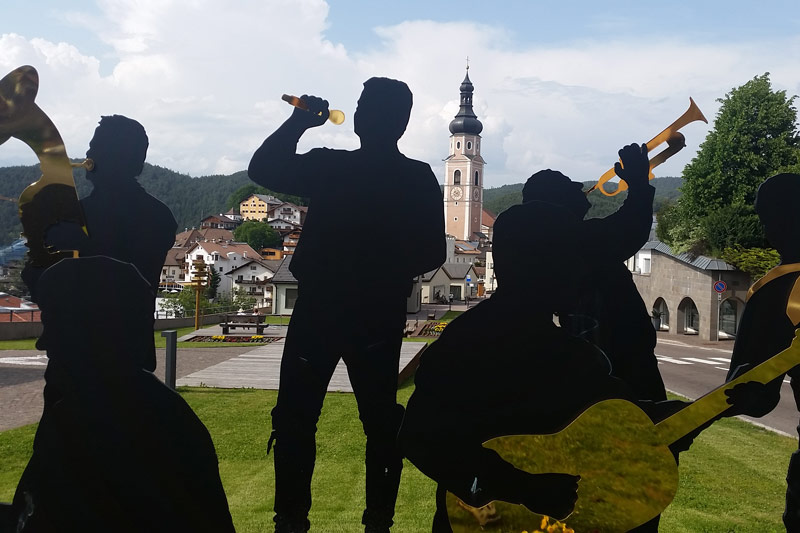 Spatzen museum
There is also the fan shop at the museum
Via Dolomiti 21A
I -39040 Caselrotto
Tel. +39 0471 707 439
Image gallery: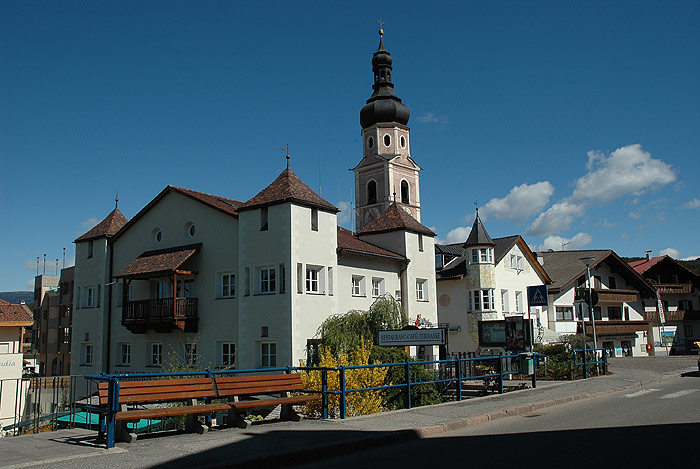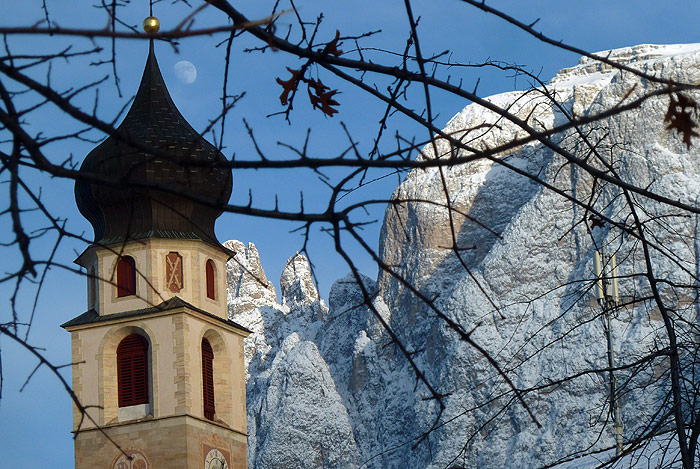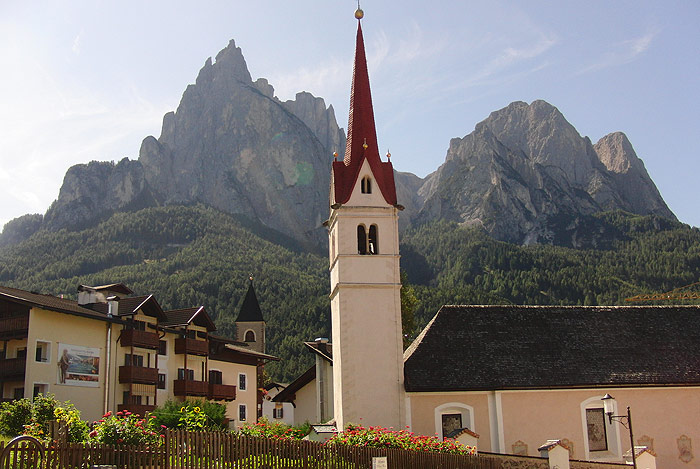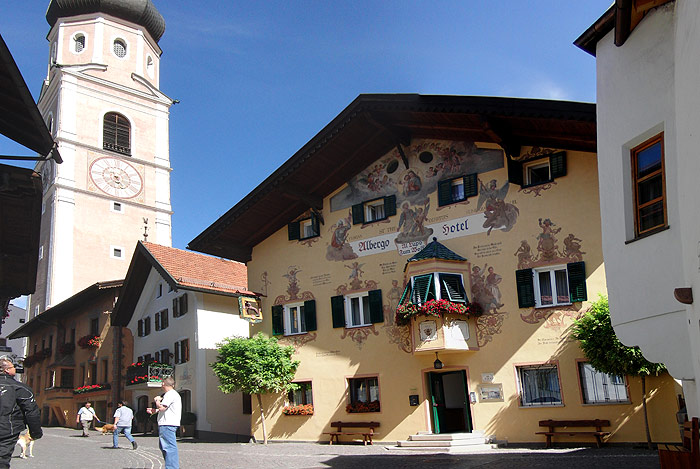 Events:
02/12/2023 - 24/12/2023
Christmas market in the mountain
02/12/2023 - 07/01/2024
Siusi on Ice - Ice rink Seis
08/12/2023 - 09/12/2023
Christmas concert - Kastelruther Spatzen
show all >
Weather forecast:
friday

saturday

sunday

-1°

/

4°

-1°

/

3°

-14°

/

5°
Accommodations in Castelrotto:
Request availability
Accommodations with Guided excursions
Accommodations with Shuttle bus
Accommodations in the Village center